How to Hold Your Own Super Moon Ceremony Tips
I can hardly imagine how quickly this year is ticking away – we find ourselves mid-way through November and already being drawn into the full moon window. Looking forward, we have a full moon eclipse on the 19th. It will be very close to total and visible across the Americas, plenty of Europe, Australasia and the Pacific. However, people living in the Americas, Australia and East Asia will see the full moon turn red, bringing about the "Blood Moon". Be prepared as it will last less than 30 minutes, according to my expert sky-gazing friends. Interesting fact – it will be the longest partial lunar eclipse since 1440 and the longest until 2669.
Spiritual Approach
The spiritual meaning of this particular full moon refers to the use of sincerity, faith, a strong sense of purpose to evolve and elevate your soul to a higher level. You can all work deeply with this to access the darkest and deepest parts of your subconscious. Work at opening them to eliminate fear and heal the past trauma. Shine the light frequencies of the blood moon to evolve. Focus on your Soul Star Chakra. I have a short YouTube video to help tap into its spark and help you deepen to work with it should you be called.
FaceBook Live Event
This Friday, 19th, at 8 am for 30 minutes, I will be hosting a FaceBook live short ceremony followed by a Q&A. I will start precisely at 8 am, so please join our FB group to participate. Yes, it will be available after for those not able to join me live. Internet signal dependant – I have poor connection waves today!
This is the link for the event Full Moon Friday. 
This week harness the energy of the Full Moon,  conducting a ceremony tonight—and every night, the Moon is full.
Make a moon specific altar. …
Call in the sacred directions. …
Take a moment to reflect, feel gratitude …
Sing, tone, mantra, dance for joy. …
Get creative, try to flex into something joyous. …
Smudge yourself. …
Drink plenty of water and allow yourself a celebratory drink of wine if this is your practice. …
Create closure in areas that you have been reluctant to do so.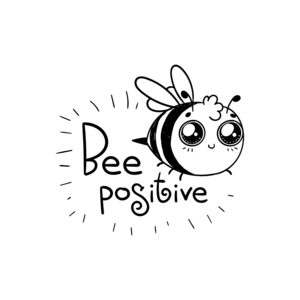 Honour the primordial wild side of your nature. Work deeply with the moon by placing a glass of water on a windowsill at night, preferably where the moon is visible, to infuse it with the essence of the moon. Drink it in slowly throughout the day and repeat for the cycle of this moon. Do the ceremony in my 13 Moons course – make a bath blend and luxuriate—so many ways to honour yourself and the moon.
A Favour If I May
As Udemy gear up for the big Black Friday sales, we instructors are also getting ready. Udemy notices us when you see us. When you ask questions on the Q&A when you write reviews. So I ask you as a loyal student; How have my courses changed your life? Do you think anyone else in your social networks would be interested in my courses? Would you write an Instagram post sharing your experience of my courses and tag me @sharonramel, for example? Would you update your review on Udemy for me?
Create Super Moon Moments
This super full moon window let go and creates moments of focus within your heart to offset any feelings of confusion within the ego-mind. When you connect to source, to the stars and beyond, see the spiralling light expand its form as it flows, deepening the multidimensional potential as it also interacts within your heart cells. Acknowledge the power and presence of our communal sacred space, our sacred crystal pyramid altar room and our paths creating and birthing our highest potential.
"If you are depressed you are living in the past if you are anxious you are living in the future, if you are at peace, you are living in the present." —Lao Tz.