Sharon is an internationally respected spiritual practitioner and teacher who resides from Yallingup, Western Australia. Her passion is to make shamanism practical and accessible to everyone. Her down-to-earth spiritual style weaves ancient techniques to solve modern problems.
Sharon Ramel is passionate about discovering and sharing practices and tools and that can help you become the very best "you" you can be. She is a gifted sound healer, Priestess of the Blue Rose, lover of life, and a registered Munay Ki teacher. Sharon is widely recognised for her innovative online classes. She is the global pioneer of teaching shamanism online in video format. 
Proudly she stands here with you all. A woman who embodies the elemental innocence of her youth, the transformational growth of middle age, and now welcomes the dignity, compassion, and acceptance of her crone years. With her quick sense of humour, she is embracing the growth and wisdom of her future years as they unfold. She brings compassion, gratitude and humour into everything she does. She invites you on an extraordinary adventure into manifesting healing journeys. You will be helped to clear your trauma by sitting with spirit, sitting in the light of love.
With gratitude, she has been offering spirit-based courses both online and in small groups since 2008. These courses offer hope and healing as they encourage a unique spiritual awakening within us. Leading to mindfulness and peace within every one of us. Every student is welcomed via a daily ceremony. Every morning in gratitude she performs a sacred offering of drumming, rattling or chanting. This helps every person by bringing us together into sacred space.
Change In Direction
Following 25 years as a leader in complementary health care, she was called to change her life direction. Her teaching transformation began in meditation with a great spirit nudging her to teach online. She tried to dismiss the dream telling the dream it was crazy. It would not leave, so she asked where and how! The rest is history as her new career unfolded with ease. She was being shown the way. Trusting her intuition totally she was brought serendipitously.
Sharon provides a wealth of resources that support "the spiritual journey" of every person who joins in because she serves that Mystery.
Some of her amazing courses are featured here.
She believes in the gift of giving back. A percentage of her income is donated to a range of charities. Money is donated every month to Tree Sisters – The Million Trees Campaign, Animals Australia, 350org, The Environmental Defenders Office, Lock The Gate and many others. Every organisation she chooses is working to assist our all on our Earth mother to thrive.
 

Registered

 

Munay Ki teacher since 2008

 

Sound Healer

 

Priestess of the Blue Rose

  

Business mentor

 

Social activist

  

Energy worker

  

Lover of life
You will be guided into weaving magic, spirituality and crafting with nature in your life. This is the way of our ancestors. It is a gift we all have deep within the core of our being. Sharon will assist you in bringing your unique gifts alive for you in a meaningful way. However, it has been beaten and educated out of us. It is time to reclaim who we really are. What are you waiting for? 
"I Offer Transformative Spiritual Shamanic Courses Online To Help You Discover Your Unique Pathway To Support Your Personal Learning Pathway"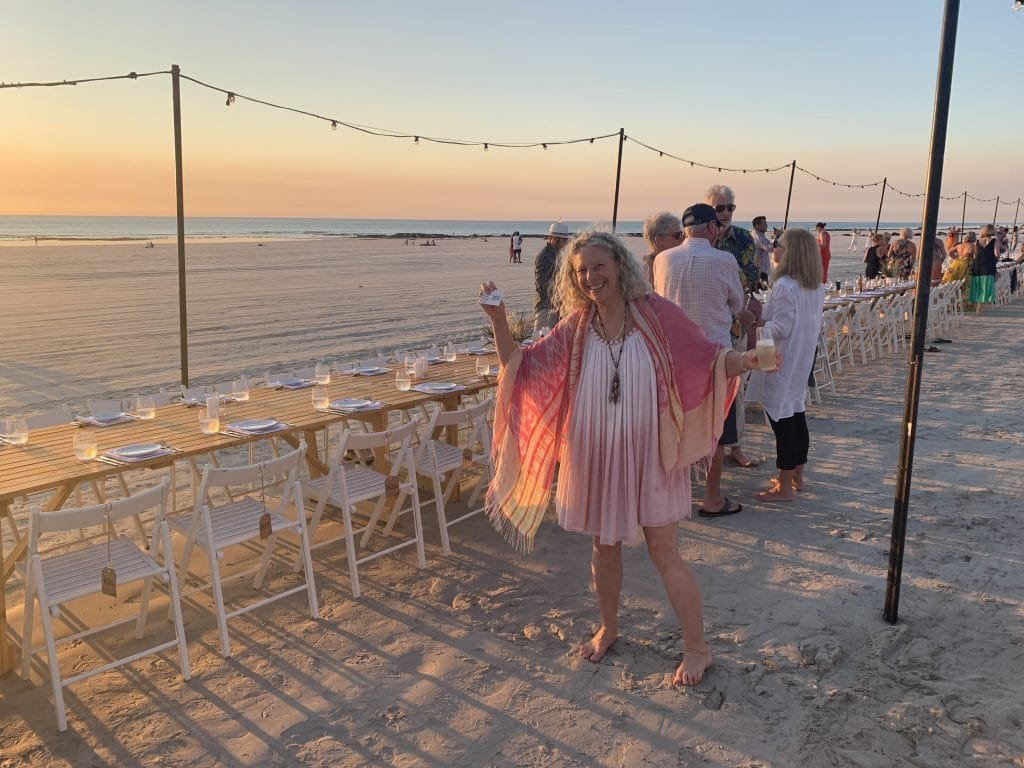 REMEMBER
All of these teachings
All of these lifes
Here and now
From time to time
Who I am
Who I was
Echoing voices
Shattered pieces
Coming together
As one understanding
As one love
Walking my path
I am home
Never alone
Gratitude for this journey
Gratitude for all journeys
Here to heal
Here to serve
Ancestors standing behind me
Great grandchildren in front
Here to learn
Here to teach
Everything
Is one
🖤