Be Receptive - New Moon Calling
As we head into this dark Moon, many of us ask where this year has gone? What is happening in our world internally and externally? Be receptive and open your senses. Please join me in our FaceBook group this Thursday morning (my time locally at 8 am – check what the time is where you live) for a dark/new moon shamanic journey. The new Moon in Leo will mark The start of a fresh chapter, particularly regarding passion projects and those you love.
New Moon
Be receptive as the effect of this new Moon can cause you to be moved quickly because, during this New Moon, you become highly sensitive. You need emotional intelligence more than ever. On a spiritual level, the New Moon in Leo opens up sacred doorways within you. This can bring you a greater awareness of the emotional vibration of love and connection. A New Moon is a beautiful time to receive.
Every single one of us will be repeatedly forced by outer global and local political, economic and climate circumstances to change our ways, our lifestyles and what we have come to consider as our entitlements. It will mean breaking the habits of a lifetime, forcing us to release thoughtless consumption, habits, beliefs and expectations about our personal lives and reality. Be open and receptive to these changes. Listen.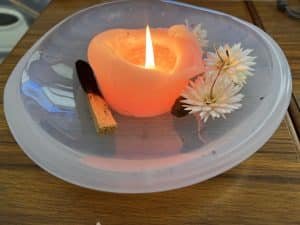 What is Receptivity?
Receptivity is the willingness to be open and vulnerable toward ourselves, others, and life. Be receptive to your feelings. Tune into your inner landscape and ask, "How am I feeling right now?" Don't intellectualize or condemn how you feel. Instead, pay attention to your bodily sense of how you feel.
When we tune into our bodies, we often gain direct contact with the truth of what's going on in our lives – and how it's impacting us (for good or ill). Be receptive – ignore nothing. Practice mindfulness and note any places in your body that feel heavy, numb, tight, tense, or burdened. Usually, by being present and receptive to how we physically feel, we feel lighter and more accessible. Receptivity to our feelings is a crucial skill in this externally-focused world. It is a tremendously grounding practice that will help you feel more embodied and, thus, help you trust your innate wisdom more.
To join our Facebook group – you must answer every question to be able to enter – once we verify your student status then, you will be admitted: